Tarot Cups
The 14 Cards of the
Tarot

Cups Suit and Their Meanings
Cups Archetype:
Emotions — how it feels.
Cups correspond to Hearts in a regular deck of cards. Their Greek element is water. They stand for everything emotional — what we feel, whether or not we actually live it. In the four classes of feudal society, this suit is linked to that of the clergy, since the church and religion is all about emotions.
The Book
This book presents all the 78 Tarot card images and their allegorical symbols. Several divination spreads are also explained. The book will help you find your own intuitive way of making inspired Tarot card readings. Click the image to see the book at Amazon (paid link).

More about the book here.
When a Cups card appears in a reading, its message is always about things of an emotional nature: Worries, delights, temptations, hopes, affections, disappointments, and so on. Events or situations that primarily affect the heart.
Here are the 14 cards of the Cups suit and what they mean in Tarot card divination (click the card image to see a larger version of it):
The Ace is an exclamation mark. Now, it's all about feelings. Solace. Bliss is around the corner.
Archetype
Drastic change of feelings.
Partners, companions, lovers. Whatever the bond, there's great pleasure in sharing with another.
Archetype
Bond.
Celebration in the merry company of dear friends. A time to remember.
Archetype
Festivity.
Dissatisfaction. When you've had enough, what can pleasure you next? The question that brings on melancholia.
Archetype
Melancholia.
Despair. Life lost its taste, there's no remedy against gloom — but accepting it. It will dissolve, eventually.
Archetype
Despair.
Joy and childish happiness. Nothing seems complicated, no threats are imminent. Cherish the moment.
Archetype
Happiness.
How to resist temptation, how to still the longing for everything in the world? That which you want is a mirage.
Archetype
Temptation.
Turning away in disgust from having discovered that what seemed so sweet had a bitter aftertaste. But it brings maturity.
Archetype
Disgust.
Gluttony inflates the mind as well as the body. So does complacency, the gluttony of the mind.
Archetype
Gluttony.
The bliss of accomplishment, when benefitting all involved. The reward of the worthy.
Archetype
Bliss.
The irony of it all. Funny or sad, when looked at with open eyes anything is amusing. Expect to be surprised.
Archetype
Comforting friend.
Pride makes lousy armor, but we're all even more vulnerable without it. Make sure you do something to be proud of.
Archetype
Emotional advancement.
Stuck in obsession, what the feelings use to trap the mind and vice versa. It's not worth it.
Archetype
Settling emotions.
Nothing wrong with being very pleased, except for flaunting it to induce jealousy. Take nothing for granted, not even yourself.
Archetype
Emotional restraint.
---
---
My Other Websites:
The 64 hexagrams of the Chinese classic
I Ching
and what they mean in divination. Free online reading.
---
How predictions are done in classical astrology with the full horoscope chart. Many examples.
---
Creation stories from around the world, and the ancient beliefs about the world and the gods as revealed by the myths.
---
Other Books of Mine
Click the image to see the book (and Kindle ebook) at Amazon (paid link).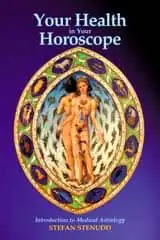 Your Health in Your Horoscope
What the horoscope says about your health, according to the old tradition of medical astrology.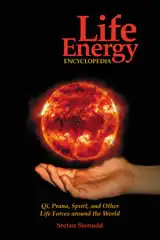 Life Energy Encyclopedia
Qi, prana, spirit, pneuma, and many other life forces around the world explained and compared.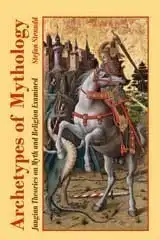 Archetypes of Mythology
Jungian theories on myth and religion examined, from Carl G. Jung to Jordan B. Peterson.

---
About me
I'm a Swedish author. In addition to fiction, I've written books about the Tarot, Taoism, astrology and other metaphysical traditions. I'm also an historian of ideas, researching ancient mythology.
Click the image to get to my personal website.